Making complexity simple to support successful business leaders
Shaklee, a California based direct selling company, wanted a multiplatform application that supported their members in becoming successful business leaders.
The most interesting challenges were to balance business objectives with users goals and to help the users to digest a massive amount of complex information in the most efficient way.
The process
KICKSTARTING
When I joined this project as a Senior UX Designer, most of the kick off phase was completed and passed to me: my team shared all the existing knowledge about business goals and audiences needs, so I jumped directly on the Understanding phase.
UNDERSTANDING
I dived into the research and the insights already collected and worked with my manager on the best strategy for the app. I refined personas and user journey to identify design opportunities and the best solutions to address business and users needs.
Personas and Users' Journeys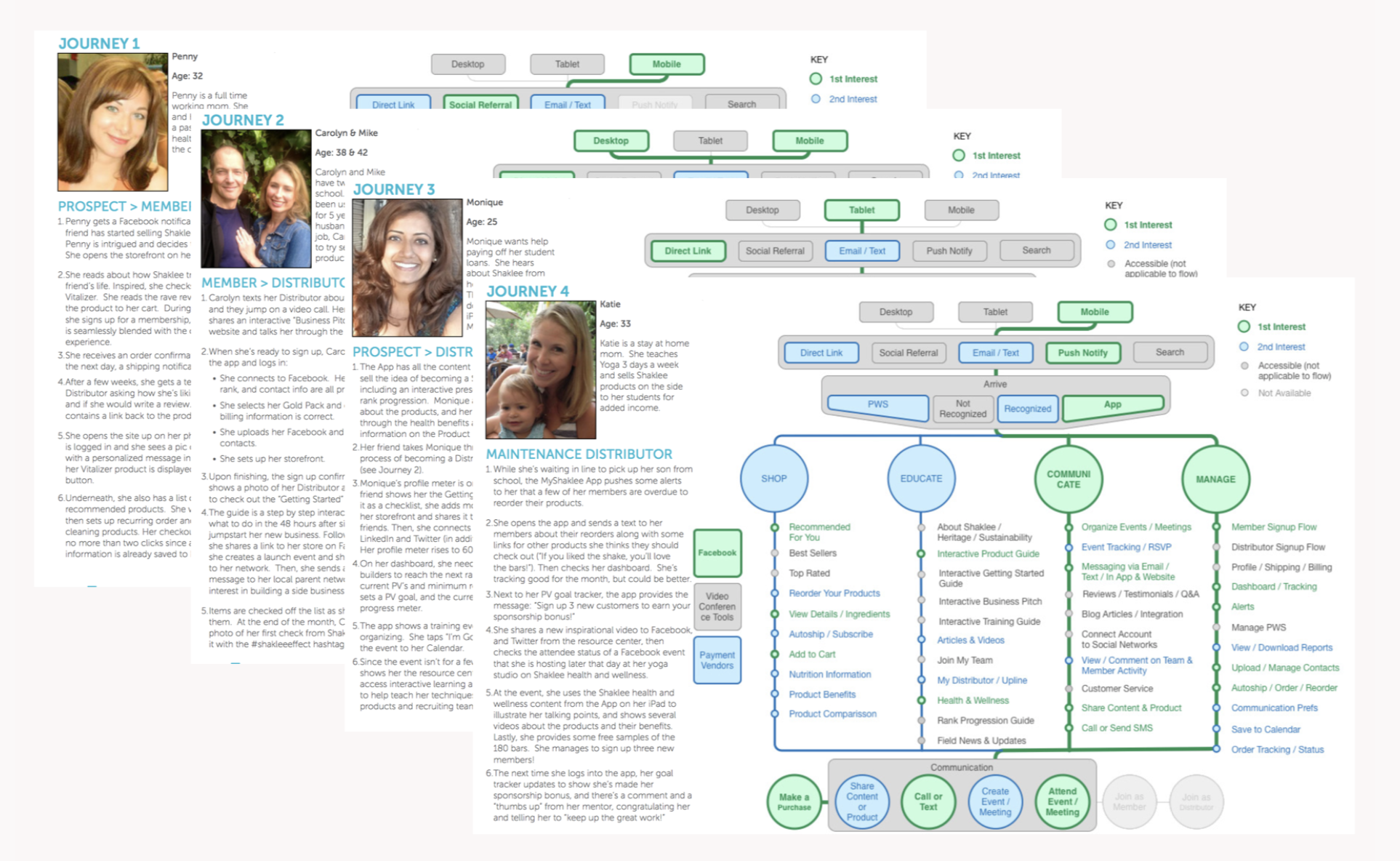 DEVELOPING
I designed flows and wireframes to be presented and signed off by the client. I worked with a visual designer to ensure that graphics and animations supported the experience and delighted the user.

Although based in Texas, I involved the development team them at every stage so we could work on key functionalities, using the best technology solutions.
Because client and development teams were based in different locations, documenting the design thoroughly was very important to ensure the quality of the outcome over time.
App inventory
I've documented all the sections of the app to list the functionalities needed per section.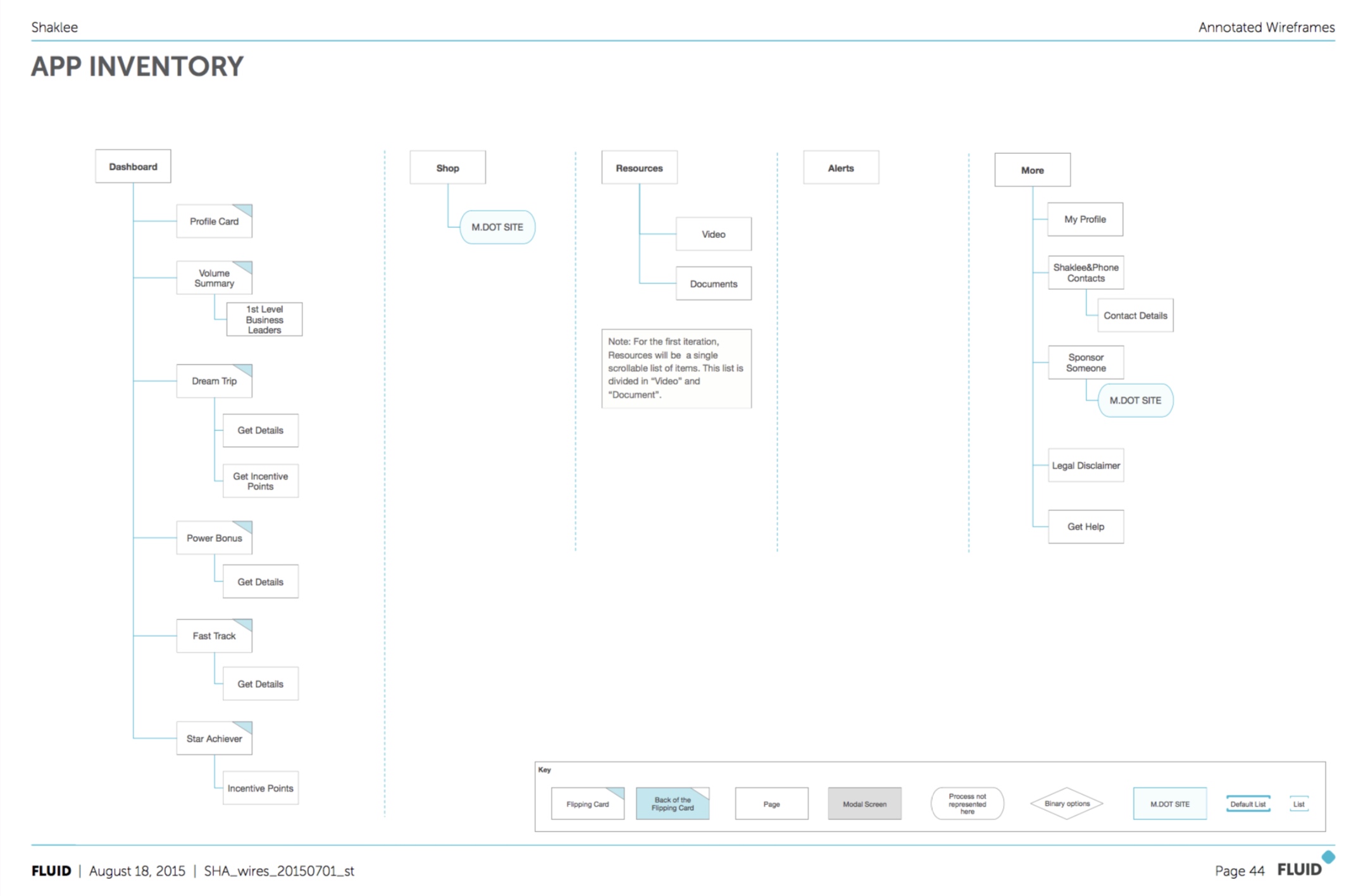 Annotated wireframes
I used Axure to prototype and document my design decision.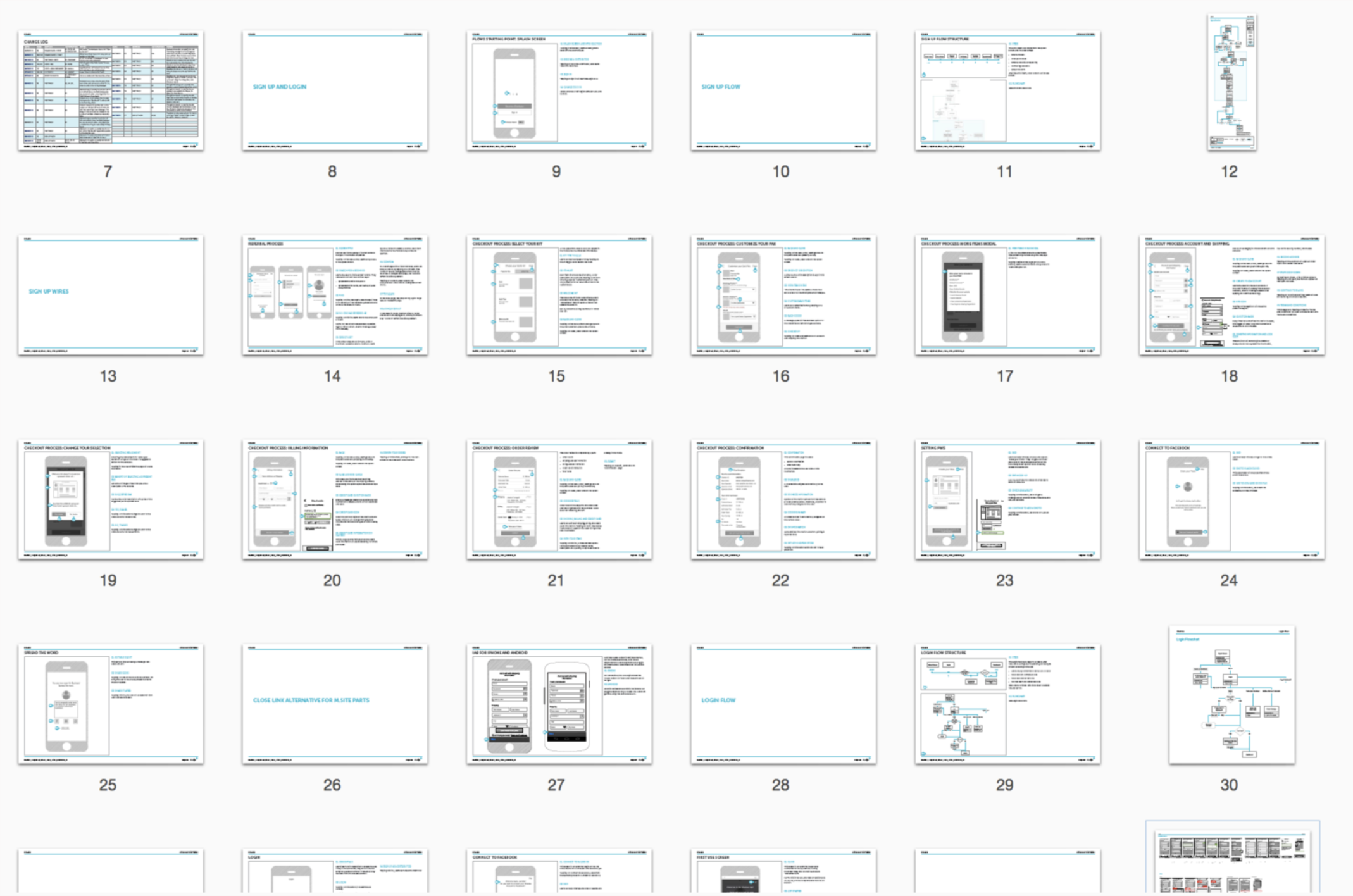 From wireframes to visual designs