Contributing to the mission
Scope ambition was to use their digital platform to revolutionise their services and processes so to better serve disabled people. The new website was meant to play a key role in Scope's digital transformation by providing care giver and disabled people with the right information at the right time.
Assessing the content sources and workflows was critical to guarantee a successful publishing process.
My role for this project was to ensure the Kickstarting and Understanding phases so the team could develop the best solutions for the mission.
The process
KICKSTARTING
The account manager in my team helped us to collect all the information needed around the foundations of the project and the roles involved:
Ultimate goal of the project
Impact on all the business stakeholders involved, like the Altaterra sales and marketing teams, and the Velux digital sales and marketing teams
Key metrics to measure the success of the project from a business perspective
PO responsible for the delivery
Executive sponsor of the project
Appointed Development teams
Existing research of the markets and the audiences to target
UX Maturity assessment

UNDERSTANDING
Knowing what value the business was after, I aimed to know better what the audiences find desirable.
I started from a very thorough research conducted by BigLight on the target audiences. The research included very helpful insights form informational needs and search patterns to channel usage and behaviour profiles of Scopes' services users.
Thanks to this research I could tailor my research so to fill the gaps specifically related to the website.

Research Activities
9 Semistructured user interviews
gave me good insights on what opportunities the team could persuit to make the website the first and main source of Scope's services.
11 Semistructured interviews and 2 focus groups
with Scope's stakeholders helped me and the team to define and prioritise business goals, while creating the
Experience roadmap
for the new website.
Experience roadmap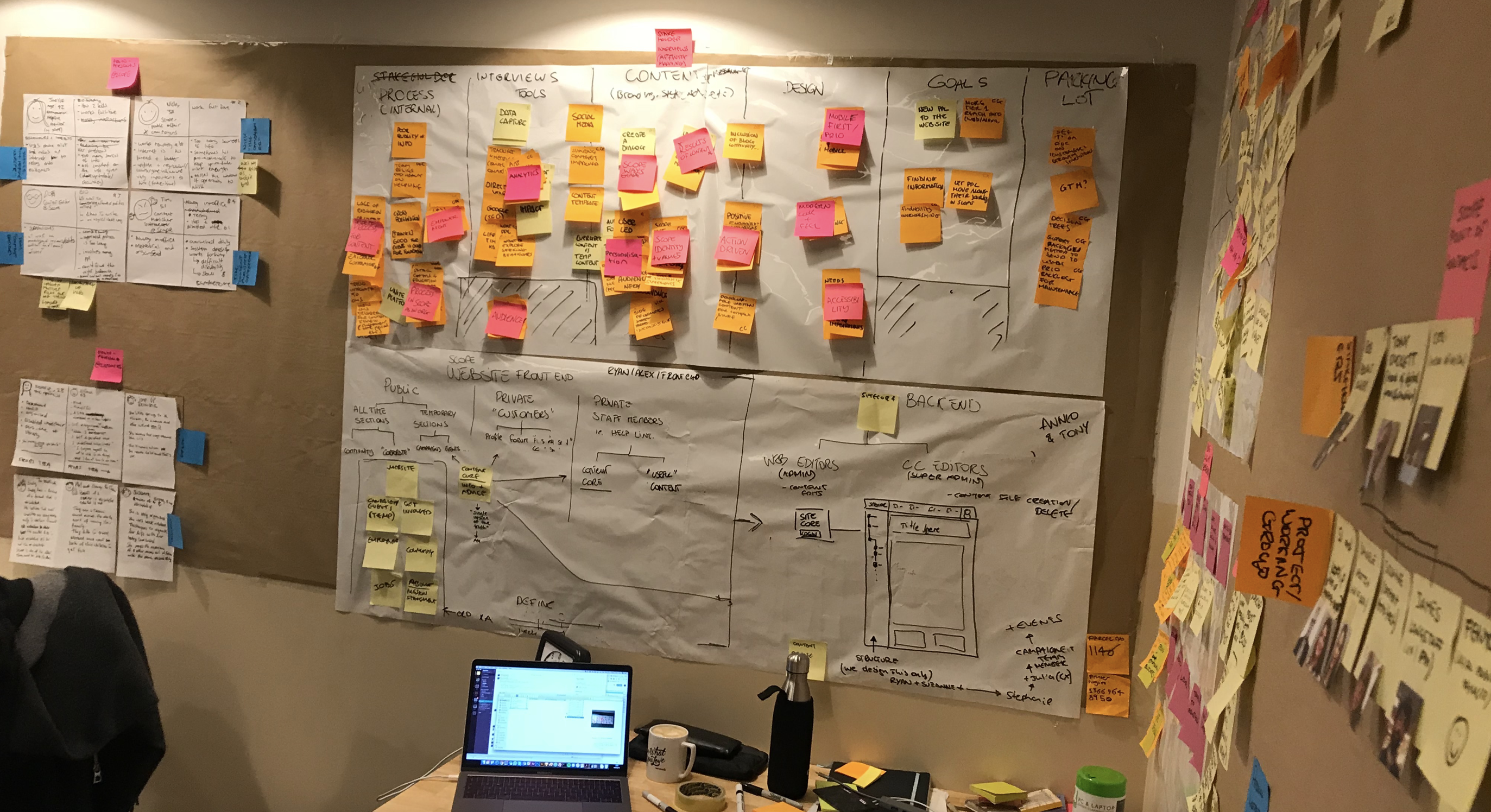 Inclusive design